Please join us in congratulating the newly-elected members of the Virginia Library Association Executive Committee for 2020!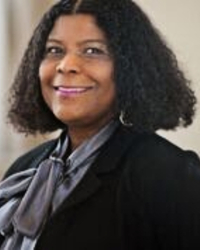 Joslyn Bowling Dixon has been elected to a 3-year term as Vice President/President Elect. Joslyn is the Assistant Director for the Prince William Library System, serving Prince William County, Virginia, Manassas, and Manassas Park, VA. She is also the Co-chair of the newly-established Librarians of Color Forum for VLA, representing librarians and library staff of color in the Commonwealth.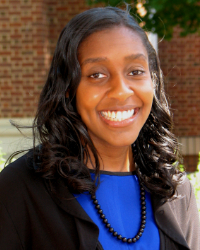 Regina Sierra Carter has been elected to a 2-year term as 2nd Vice President. Regina is a 2019 American Library Association Emerging Leader and a librarian for the U.S. Army. She is a former Fulbright English Teaching Assistant to Indonesia and her research interests include the following: diversity, inclusion and accessibility, multicultural children's literature, and storytelling.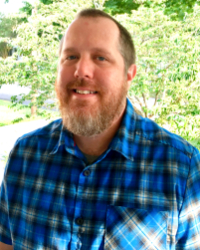 Bill Edwards-Bodmer has been elected to a 2-year term as Treasurer. He holds a Bachelor of Arts in History from Old Dominion University; a Master of Arts in History from Old Dominion University; and a Master of Science in Information from Florida State University. He currently works at Suffolk Public Library as Collection Strategy Senior Librarian. He has served on the Annual Conference Committee, Jefferson Cup Committee, and is currently Chair of the New Members Round Table Forum.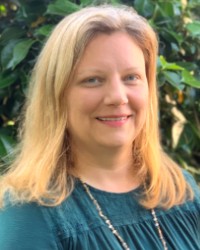 Lucy Rush Wittkower will represent Virginia on the Council of the American Library Association for a 3 year term. Lucy Wittkower is currently the Head of Teaching & Learning Initiatives at the Old Dominion University Libraries. Lucy is a current member of VLA and ALA/ACRL. She has served in VLA as a member of the Scholarship Committee, Scholarship Committee chair and co-chair, and most recently as chair and past-chair of VLACRL. She was also a member of the conference planning committee in 2017.
Joslyn, Regina, Bill and Lucy will begin their roles at the conclusion of the VLA Annual Conference Business Meeting, Friday, October 25 in Norfolk, VA. They will join the other members of the 2020 VLA Executive Committee:
Jennifer Resor-Whicker,
President (Radford University)
Jessica Scalph
, Immediate Past-President (Prince William Public Library)
Kayla Payne
, Secretary (Staunton Public Library)
Lisa R. Varga,
Executive Director
VLA Officer Elections are held annually in August and September. Elections closed on September 9, with 13% of VLA members participating. VLA membership has grown from 900 members to 4,300+ members in 2019.